Jason Knapp
Vice President, Product, Viasat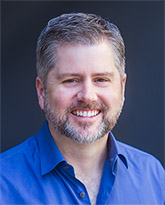 Jason Knapp helps guide new product initiatives as a vice president at Viasat, a global communications company delivering high-quality, high-speed internet for use on the ground, in the air, or at sea. In his role, Jason concepts and develops new software applications to complement Viasat's connectivity service offering. His focus is to optimize the end-user experience by bringing more value-added services to Viasat's satellite broadband and Wi-Fi network platforms.
Jason has led a number of successful consumer data, machine learning, design, and software platform product teams and efforts. He co-founded Strategic Data Corp., which created one of the first sophisticated online advertising targeting platforms. There he invented Real-Time-Bidding, which now powers more than $40 billion in annual spending across the digital advertising industry. Strategic Data Corp. was acquired by News Corp., where the team built one of the world's largest advertising systems and was eventually merged with The Rubicon Project.
Jason has also implemented major strategic technology initiatives at HP, Intel, Citibank, Bank of America, and Comcast. He has held product and design leadership roles at Myspace and its parent company, Viant, where he assisted with the company's acquisition by Time Inc.
Jason is passionate about supporting startup companies; he is involved in several innovative startups and is co-chair of the selection committee of EvoNexus. He is also active in the community, serving on multiple charity boards, including: Casas de Luz, which builds homes for the working poor in Tijuana, and the Academic Foundation for Cultural Exchange.
Jason earned his MBA in Technology Management from the UCLA Anderson School of Management and completed his undergraduate studies in Economics with a minor in Computer Science from the University of California at Irvine. He currently lives in Solana Beach, California, with his wife and their two teenagers.