Denise Hayman-Loa
CEO, Carii Inc.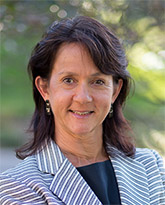 Denise Hayman-Loa has been CEO of Carii for four years, bringing the company from a small beta platform to a fully developed solution garnering multiple awards, clients, and team members. Denise has 34 years of experience building technology, consulting, and investment advisory businesses with a focus on strategy, sales, clients, and management, working at prominent firms such as Goldman Sachs, Morgan Stanley, Ernst & Young and at a founding position at a fundraising firm; and building out her own independent institutional fundraising business.
An early pioneer in delivering B2B solutions over the internet, Denise built a business at Goldman Sachs in 1996, delivering risk management software, data, and services to institutional clients such as Microsoft Treasury, an Australian broker / dealer, and a UK insurance company.
During the first part of her career, Denise was primarily in IT managerial positions, leading teams of designers and programmers in building out financial software for internal and external clients at firms such as Salomon Brothers, Lehman Brothers, and Commodities Corp. As a partner at Ernst & Young, she transitioned to a strategic role selling, budgeting, and managing projects linking technology solutions to business strategy at large financial firms such as Goldman Sachs, Fidelity, and Putnam, as well as Soros and other large hedge funds.
Other roles at Goldman Sachs included managing Goldman's index business FTSE World index and Goldman Tech indices to institutions and distributors globally. Denise worked with stock exchanges and product providers to create and build new business lines based on indices, including early ETF products. She also completed due diligence analysis and sold the index business to FTSE and created new pension coverage business in the Equities division, advising and marketing broker / dealer products to large pensions, insurance companies, endowments, and foundations. Denise continued working with CIOs, portfolio managers, and investment boards at some of the largest pensions, endowments, and foundations across the country as a senior relationship manager for large transactions.
A frequent speaker at industry conferences throughout her career, at Goldman Sachs Denise was also co-author of The Practice of Risk Management (Euromoney, 1998), which is still in print and considered a classic on the subject. Denise also has nonprofit board experience as a co-founder of Private Equity Women's Investor Network and currently as board president at Appel Farm Arts & Music Center.