Maryanne Morrow
CEO, 9th Gear Technologies Inc.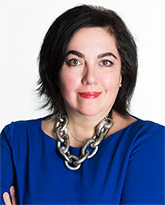 Maryanne Morrow brings more than 20 years as a corporate veteran in the financial, marketing, and advertising industries to her role as founder and CEO of 9th Gear Technologies, where she is responsible for leading corporate strategy, scaling the company, and investor relations. She is a mutual-funds specialist, launching a family of funds and architecting fee-based asset management platforms for banks, broker dealers, and insurance firms. Maryanne was involved in two successful exits (to Standard & Poor's and BNP Paribas) and also consulted on the custom content and advertising efforts of many financial firms while working at the Wall Street Journal. She is an active angel investor and an expert on blockchain, ICOs, and cryptocurrency.
Maryanne was educated at Cornell University in Material Science Engineering, then Le Moyne College in Finance, and Whittier Law School. She also previously served as CEO of SurgeXLR, a boutique accelerator she founded that focused on a faster path to monetization.