Andrew ("Drew") E. Senyei
CEO and Chairman, CausliT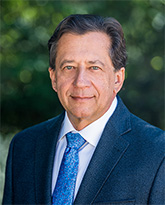 Andrew ("Drew") Senyei, MD, is a venture capitalist and inventor with more than 30 years of experience in the building of emerging technology and healthcare companies.
Drew served as managing director of Enterprise Partners Venture Capital for 25 years. He has served on the boards of more than 30 private and public companies and was named one of the top 100 venture capitalists in the US on Forbes magazine's 2006 Midas Touch List. He was the founding investor in Nuvasive, one of the largest minimally non-invasive orthopedic companies in the US today, with revenues of more than $1B. Currently, Drew is chairman and CEO of CausaliT, an AI company focused on the application of contextual AI in healthcare and other industries.
Drew has been actively involved with early-stage angel investing in a variety of high-tech industries. He was the recipient of the 2007 Ernst & Young San Diego Master Entrepreneur Award. He is credited with 30 patents and more than 45 publications in peer-reviewed journals, including the New England Journal of Medicine and Proceedings of the National Academy of Science. He was an inventor of the first, and currently only, FDA-approved test to predict and help manage pre-term birth, which has been used by over 2 million women worldwide. His other inventions include using RF chips for new chemical compound synthesis and single-cell isolation technologies for medical diagnostics.
Drew currently serves on the board of trustees at Northwestern University. He is a former chair of the University of California-San Diego Jacobs School of Engineering advisory council and member of the UCSD Foundation board. Currently, he chairs the advisory board of the California Institute for Telecommunications and Information Technology (Calit2). Drew is past president of the San Diego Opera, and in 2006 he won a Tony Award as one of the producers of the hit Broadway musical Jersey Boys.
Drew received his MD from Northwestern University and completed his residency training at the University of California-Irvine, where he served on the faculty prior to becoming active full-time with venture-capital funding of early-stage technology companies.