Paul Clayson
CEO, AgilePQ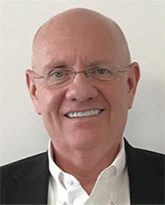 Paul Clayson has been a business executive as a business owner, global business and market strategy expert, financial and investment strategist, and senior political advisor. Paul has extensive experience operating in the US and multiple countries throughout Europe, Asia, and the Middle East. He currently serves as CEO of AgilePQ, a Utah-based IoT security software company. His private consulting company, Valuation Impact, is an executive mentoring and consulting company focused on advising startup, growth-stage, and mid-sized companies globally, largely in technology industries, to establish and maintain value.
Paul has received numerous awards and recognitions for his business and civic work. He is an experienced and talented public speaker and presenter and has given over 1,000 public speeches and presentations in his career. Paul currently serves as a member of the board of directors of AgilePQ and Banyan Energy Inc., and as senior advisor to Peace Field Ltd., a Hong Kong-based investment firm.
Paul's business experience has included CEO, executive management, and board of director engagements at public and private companies. His board experience through his career has included participation with companies in software, energy, automotive, nanotechnology, graphene materials, solar energy, corporate training, cloud technology, software technology, and nutritional products industries. Paul has served as a founder, executive chairman, president, and CEO of HZO Inc., a Salt Lake City-based startup with disruptive advanced nanomaterials technology that makes electronic devices waterproof. He previously served as chairman and CEO of nCoat Inc., an award-winning nanotechnology materials development and manufacturing company.
Paul has also served as president and COO of Sequoia Pacific Research Co. and as chairman of the board of directors of Voyss Solutions, a North Carolina-based cloud computing company; and as vice president of Fonix, a speak-recognition and synthesis software company. He was a senior officer for prominent institutional investment advisory and research firms in Portland, Oregon, where he helped substantially grow assets under management.
Paul's businesses have been recognized globally for high innovation and rapid growth, winning such prestigious awards as Golden Stevie awards on two continents and CES innovation awards. He has contributed to the development of 16 patents. He has maintained a strong presence in political and government circles, where he managed congressional campaigns and served as chief of staff to two US congressmen and served the White House as a lead advance agent to two US presidents and their vice presidents. He has served as a board member and chairman on government, charitable, and civic activities boards, including three US presidential campaigns, three US senate campaigns, four gubernatorial campaigns, and multiple US House and local political campaigns.