Unveiling SNS's 2022 Predictions
Thursday, December 9, 2021
2:30-4:00 PT / 5:30-7:00 ET
It is often said that no one can predict the future. But in fact, someone has – SNS CEO Mark Anderson. Anderson has been publicly releasing his predictions for the year ahead since 2005 and has a 95.1% graded accuracy rate.
On December 6 of last year, he published his Top Ten Predictions for 2021. What was on the list?
"Starlink," he wrote, "leads the way to a new world of omnipresent bandwidth, allowing the other half of the human population access to the net and eventually making Elon Musk the richest person on Earth, and beyond it." Check.
"We learn all about what can go wrong with AI, not just in data bias, but also in mathematical fails that lead to harm on a business scale." Hello, Zillow algorithms.
"The Biden administration," he predicted, "is immediately (and reluctantly) pulled into creating an international technology-based security alliance." Nuclear submarines, anyone?
The list goes on.
Join Strategic News Service on December 9, 2021, for our virtual 16th Annual Predictions Event, when Anderson will reveal his Top Ten calls for 2022 and answer your questions live about what to expect in the year ahead.
It's hard to replace in-person events, but we come pretty close. As part of this virtual evening, you'll have a chance to ask your own questions about what 2022 will hold.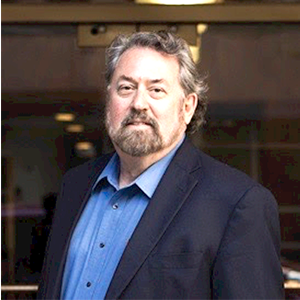 Mark R. Anderson
Mark Anderson is the CEO of Strategic News Service (SNS) and publisher of the weekly SNS Global Report on Technology and the Global Economy, read by Bill Gates, Elon Musk, Jeff Bezos, Vint Cerf, Michael Dell, Craig Venter, Bill Janeway, Paul Jacobs, Leroy Hood, and technology executives and investors worldwide.
He is the only person to have publicly predicted both the 2008 global financial collapse and the oil price collapse, the two most important economic events of modern times.
Mark is also the founding CEO of startup Pattern Computer Inc. and chair of the Future in Review (FiRe) conference – now in its 18th year – which The Economist has called "the best technology conference in the world." He is the author of The Pattern Future: Finding the World's Great Secrets and Predicting the Future Using Pattern Discovery and co-founder of the new Pattern Recognition Laboratory at UC San Diego.
He belongs to, or has provided advice to, the Australian American Leadership Dialogue, the Global Advisory Council of the mPedigree Network (Ghana), SwedeTrade, The Family Circle (Europe), the NSA, the Department of Justice, the FBI, the DHS, the NGA, the State Department, USTR, the White House, the NSC, GCHQ, MI5, the British Cabinet Minister's Office, and industry-leading firms including NASA, Microsoft, Google, Dell, Symantec, Nuance Communications, the ESA, and others.