The 14th Annual
SNS Predictions Dinner in New York
Thursday, December 6, 6:00pm
Lotte New York Palace Hotel
455 Madison Avenue, New York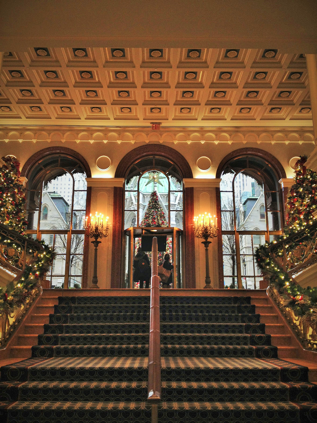 6:00p – 7:00p
Cocktail Reception – Hubbard I & II
A beverage reception for SNS members and friends, old and new
7:00p – 7:45p
Dinner Seating – Spellman Room
Open seating, with selected fine wines and delicious cuisine
7:45p – 7:50p

Sharon Anderson Morris,
Programs Director, Strategic News Service
 
7:50p – 8:20p
"Centerpiece Conversation"
8:20p – 9:00p
"Predictions for 2019"– Mark Anderson
9:00p —

Q & A and General Discussion*

Dress code: Business casual (tie not required)
We look forward to your joining us for this special evening.
Please bring your best questions and ideas, and we'll provide the rest.
*Q & A is open-ended and optional for travelers out of the city.