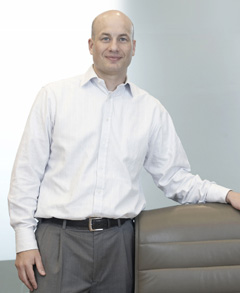 Jeff Fagnan joined Atlas Venture in 2004. He is a Partner in the technology sector, and focuses on emerging companies in enterprise and communications infrastructure as well as advanced material technologies. Jeff also works closely with the MIT Deshpande Center for Innovation, Harvard University, Boston University and other innovation engines, to commercialize technologies developed in technical labs.
Before joining Atlas Venture, Jeff was the head of Seed Capital Partnersí Boston office. Serving as a Principal at the firm, he focused on building capital-efficient businesses in data communications and networking, including optical technologies, infrastructure appliances and software, semiconductors and new computing paradigms.
While at Seed Capital Partners, Jeff was the lead and founding investor in DataPower Technologies, Way Systems, and Polychromix. Prior to that, he built strategic and operational solutions for communications, media and technology clients at Booz Allen & Hamilton. Before that, he served in management roles at Nortel Networks in a variety of M&A and strategy roles, where he focused on broadband convergence and Internet initiatives.
Since joining Atlas Venture, Jeff led the investment in DataPower Technologies, which was acquired by IBM in October 2005. He currently sits on the boards of portfolio companies Bit9 and Advanced Electron Beams (AEB).
Jeff received his M.B.A. in Finance and Operations, with distinction, from the William E. Simon Graduate School of Business at the University of Rochester and a B.S. in Management and Mathematics from the University of Alaska.