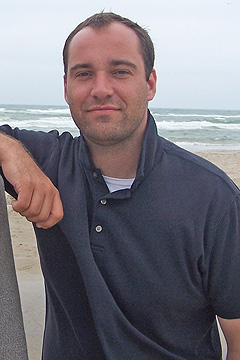 Gustav Toppenberg is a senior manager in Cisco's IT group, where he is responsible for enabling the IT strategy and the architecture community, operationalizing EA, and guiding the Cisco architecture-led planning vision. The "architecture-led planning" process allows Cisco to conduct companywide long-range planning linked to its core architectures and strategies across the enterprise. The planning process is designed to link the architectures/strategies to the execution of portfolio projects and programs as they transform, renovate, improve, or sustain Cisco in support of its core priorities.
During his career at Cisco, Gustav has led several projects in strategy and planning, portfolio management, business architecture, change leadership, acquisition integration, and globalization strategy. He is also part of Cisco IT's transition to a services-oriented organization (technology, process, and culture), enabling a client-focused, value-driven, cost-effective alignment between IT and business.
Gustav is a native of Denmark and serves on the board of directors at the Danish-American Chamber of Commerce in San Francisco and as a strategic advisor to the Northern California chapter of the Association for Strategic Planning (ASP). He has extensive experience building and leading transformational efforts for both small and global operations and a background in Business/IT strategy, business operations, IT risk management, project/program/portfolio management, organizational change management, management consulting, IT service management, cross-cultural leadership, and executive-level participation in trade groups and associations.
Gustav has an interest and passion for the convergence of business and technology; he is a natural change leader and constant disruptor. He continuously seeks to occupy the gap between business and technology, thereby leveraging technology solutions to strengthen competitive advantages in business.
Gustav is a Ph.D. Research Fellow at the Copenhagen Business School in the department of IT Management, studying Acquisition Integration in High-Tech, and he is an adjunct professor at the University of California-Berkeley. He is an MBA graduate of the Thunderbird School of Global Management, ranked "#1 US Business School for International Business" by the Wall Street Journal and U.S. News and World Report. While at Thunderbird, he was the recipient of the prestigious General Barton Kyle Yount Award, given to the student in a graduating class who most exemplifies the ideals of scholarship, accomplishment, and character set forth by the school's founder. Gustav was also selected to receive the Thunderbird President's Circle Award for his leadership in the Thunderbird community.