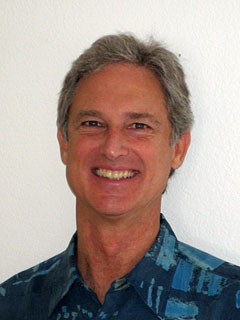 Eric Darmstaedter, CEO and one of the founding executives of ClearFuels Technology Inc., previously held positions as vice president of Business Development and CFO. He manages ClearFuels' financial and business development activities and led ClearFuels Series A, Series B, and recent strategic partnership financings.
Formerly the vice president of Business Development for HEI Power Corp. International, Metcalf & Eddy, Research Cottrell, and other companies active in power generation and environmental engineering markets, Eric has 30 years of energy and environmental technical and market experience in the U.S. and Asia, developing project companies, startups, strategic partnerships, and joint ventures, and executing acquisitions, technology transfers, and licensing agreements.
Eric serves on the Hawaii Angels executive board; members of Hawaii Angels have collectively invested in 42 companies since 2003. He also serves on the boards of directors of Hawaii NanoSciences, Soane Energy, and Nanopaper. Eric holds a BS in Environmental Engineering from Cornell University.