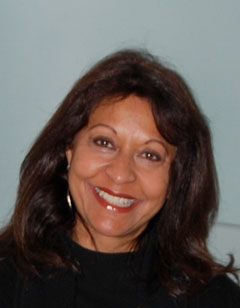 Afrose was born and raised in Uganda, East Africa where she first began her work in education at her mother's Montessori preschool and at the YMCA in Kampala, Uganda.
Upon moving to America, Afrose worked in computer operations and programming for a short period after which she ran several business with international connections before devoting herself entirely to developing programs that support high quality early education. Her desire to improve the standards of early education came from working with troubled teens where she realized that the roots of their struggles were to be found in their childhood influences.
Afrose founded Planet Kids Bellevue using the Montessori method with the aim of maximizing every child's potential. It emphasizes the academics, enrichment and environmental responsibility in a modern and increasingly complex global society. The program includes strong elements of parent education, science and technology, music, movement, and languages. Currently Planet Kids is engaged in expanding the program to include elementary education.
Afrose has worked with policy makers in Olympia and Seattle to promote the development of early education. She chairs a non-profit corporation called Endless Circle, which was founded to provide parent education in the community and fund scholarships for teacher education.