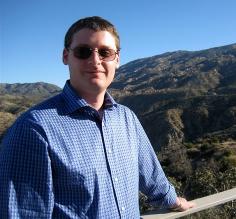 David M. Zar is the CTO and a co-founder of Mobisante Inc., an mHealth company building cellphone-based, affordable, and easy-to-use ultrasound systems. He has 18 years' experience in various aspects of ultrasound hardware and software design and development. David has been a research associate at Washington University in St. Louis, where he worked on ultrasound, high-speed telecommunications, asynchronous circuits, and meta-stability analysis of synchronizers.
David was also a co-founder of two startups: Z&R Technologies and BLENDICS. The former is an engineering consulting firm that has developed and licenses IP related to PCI-based and USB-based ultrasound. He wrote the firmware, driver, and user applications for these systems as well as assisted in hardware design over the years. At BLENDICS he is involved in developing next-generation clocking systems for multi-processor systems. He has a track record of pursuing cutting-edge research and translating research into successful products.
David holds BSEE, BSCE, and MSEE degrees from Washington University, St. Louis.