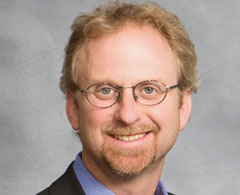 Paul Daugherty is Accenture's chief technology architect, and also serves as managing director of the Advanced Systems and Technology group in the Technology Growth Platform. In these roles, Paul develops Accenture's pool of deeply skilled, certified technology architects and oversees the deployment of more than 17,000 technology professionals who work around the globe and across industries implementing leading-edge technology solutions for Accenture's clients. Paul is also responsible for Accenture's technology practice in emerging and high-growth areas, including cloud computing, mobility, and digital services.
Paul has worked with clients in many industries in areas such as complex systems delivery, infrastructure services, architecture, and IT strategy. Paul has also been involved in selling and delivering large business process outsourcing (BPO) and IT outsourcing (ITO) engagements.
Paul has a degree in Computer Engineering from the University of Michigan. He frequently speaks at conferences on industry and technology issues and has published articles in a variety of publications. He is co-chairman of the advisory board of the New York-based Academy of Information Technology, a nonprofit organization that works with high schools to increase IT career opportunities for urban youths. He also serves on the CIO advisory board for NPower, a nonprofit that provides IT services to advance the mission of nonprofit organizations.
Paul is based in New York City, and lives in New Jersey with his wife and four children.