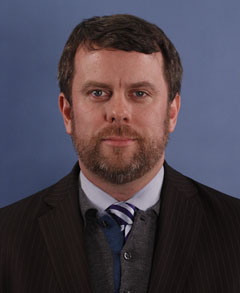 Rob Underwood serves as the National Senior Sector Specialist for Deloitte. In this role, Rob works to develop and refine Deloitte's Media & Entertainment offer and market strategy across Deloitte's distinct U.S. businesses (Consulting, Audit & Enterprise Risk, Financial Advisory, and Tax).
Previously Rob served in Deloitte's strategy practice, where he led sales and market strategy engagements for many of Deloitte's premier TMT (Tech-Media-Telecom) clients. Much of Rob's client work has been focused on helping media and technology companies anticipate and plan for the evolving ecosystem within which TMT companies now must go to market - a market where traditional distinctions between media and high-tech are rapidly going away.
Rob has written about and been cited in the press on the topics of collaboration, channel strategy, and social media. He was the lead author of a Deloitte whitepaper on the use of new media and social networking by presidential campaigns and potential lessons for corporations and private enterprise, and is currently in the process of a new research project around how social movements and disaster responses can be incubators to innovative modes of social media use. Rob is also presently leading a major new Deloitte study on the topic of tablets and their impact on media consumption patterns.
Rob is a graduate of Colby College and lives in Brooklyn with his wife and three children.