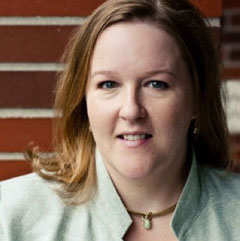 Kimberly Davis, EVP of Technology Practice at Waggener Edstrom, has 16 years of experience running executive communications programs, global image and visibility campaigns, and initiatives ranging across R&D and innovation, corporate social responsibility, and intellectual property and patents with Fortune 100 companies and nonprofits.
Kimberly regularly works with business, tech, and science journalists at national, pan-regional, and global publications, including Associated Press, the BBC, CNN, the Economist, the Financial Times, the New York Times, the New Yorker, Reuters, and the Wall Street Journal. These engagements have resulted in thousands of signature stories.
Kimberly previously focused on media strategy for Microsoft, including the global Microsoft Research Labs, which included work over the course of six years with hundreds of Ph.Ds. She is on the Oregon FIRST Robotics advisory board.
Kimberly currently runs the Technology Practice at Waggener Edstrom. She has responsibilities for Waggener Edstrom's offices in Austin and San Francisco, and leads the practice from the company's Portland, Oregon, office.