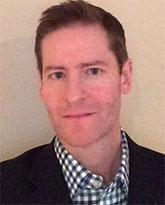 H. James Wilson is managing director of IT and Business Research at the Accenture Institute for High Performance. Prior to joining Accenture, he led research and innovation programs at Babson Executive Education and at Bain & Co.
Author of The New Entrepreneurial Leader and a longtime contributor to Harvard Business Review and the Wall Street Journal, James researches the impact of emerging technologies on worker and organizational performance. He has also led research projects on such topics as business model innovation, social media strategy, leadership in uncertain times, and how global firms focus their collaboration strategies.
James holds a BA from College of the Holy Cross and an MA from Boston College. He is based in Boston.