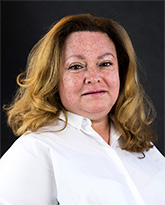 Pilar Ackerman is a Senior Project Manager at Pattern Computer Inc., a startup in stealth mode. Pilar is responsible for customer programs, communications, and technical publications. Prior to Pattern Computer Inc., Pilar held leadership positions as a content developer, information architect, and technical program manager. She led various customer-facing and information experience projects at Microsoft, GE NMR Instruments, SAP, and Novell. Early in her career, she was a researcher at the Waterloo-Guelph NMR Institute and the Waterloo Superconducting Laboratory working on computer models to simulate and analyze NMR spectra in lyotropic liquid crystals and superconductivity in Josephson Junctions.
At Microsoft, Pilar was the recipient of several Gold Star awards for planning and driving several complex and strategic documentation projects. The most complex and impactful was the planning and implementation of an information model for identifying Windows protocol subsystems, documenting them, testing them, and publishing them from a unified model to meet the requirements of an antitrust case filed against Microsoft by the US Department of Justice and the attorneys general of 20 states, while at the same time preventing Microsoft from paying a fine of 497 million euros - the largest fine ever handed out by the EU in an antitrust case.
Pilar and her teams received several awards, including eight awards from the Society of Technical Communications at the national and international level for exceptional technical documentation. Pilar is a co-author of several research papers in the journal of Liquid Crystals.
Pilar received an MSc in Physics and a BSc (honors) in Physics with a double major in Mechanical Engineering from the University of Waterloo, Ontario, Canada. Pilar is passionate about working on technology projects that make a positive impact in people's lives, architecture in all its forms, and empowering women in pursuing education and careers in science, math, and technology.