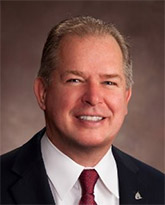 When he was five years old, growing up in Sandy, Utah, Brent Andersen's grandmother gave him a Time/Life hardcover book about the sea. This single action determined the direction of the rest of his life. The hours spent reading this book turned into years of fascination with the underwater world. As a child, Brent also loved the television series The Undersea World of Jacques Cousteau, and his fascination with the sea became a solid intention to become a marine biologist. He earned a degree in Marine Biology from the University of California, Santa Barbara, but then discovered that marine biology jobs were few and far between. He landed a job with a Santa Barbara cancer research company, and with great pay and generous vacation, but he could not forget his childhood passion for the sea.
An audiotape Brent listened to one day suggested that he ask himself: "What would you attempt to do if you knew you couldn't fail?" His answer was that he would build several aquariums around the US, as well as a large research ship in order to inspire people to explore, discover, and learn about Earth's diverse ecosystems and to understand that they are all actually one global ecosystem: our living planet.
Brent started the nonprofit Living Planet Aquarium in 1997, and after many years was finally able to start construction on the 136,000-square-foot Loveland Living Planet Aquarium in Draper, Utah. Opened in March 2014, the aquarium recently celebrated its four-millionth visitor in just over four years. In addition to teaching guests about our planet, its science education outreach and field trip programs are the largest in the state and now reach nearly 200,000 students every year.
The aquarium is now expanding into research and conservation efforts with its participation in a clouded-leopard species survival plan and launched the first-ever DNA sequencing of gentoo penguins. Most recently, it is innovating a new way to create artificial coral-reef systems to repair reefs damaged from dynamite and cyanide fishing.