The STRATEGIC NEWS SERVICE
NEWSLETTER
The most accurate predictive letter in computing and telecommunications,
read by industry leaders worldwide.
| | | |
| --- | --- | --- |
| SNS Subscriber Edition | Volume 13, Issue 12 | Week of March 21, 2010 |
***SNS***
Special Letter:
Repairing Brains
By Matthew Klipstein
_____
"SNS is one of my essential reads. Mark wields one of the sharpest intellectual axes I know, yet he doesn't really seem to have one to grind -- except perhaps the scientific search for the truth...."
– Robert Berkley, Managing Partner, GroupMV, West Tisbury, MA; in a forward of SNS to a friend.
SNS Members are encouraged to share this letter once per year per friend, with a cc: to us, which launches a 4-issue free trial for the recipient.
____
Join us for the 8th Annual
Future in Review (FiRe) 2010 Conference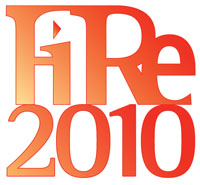 May 11-14, at Terranea, Palos Verdes
"The best technology conference in the world."
– The Economist.
www.futureinreview.com/index.php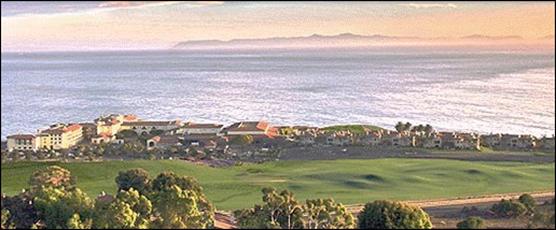 Latest additions:
"CyberWar: Today and Tomorrow," with Joseph Menn, author, Fatal System Error;
Climate Refugees: A first look at this Sundance film, with director and creator Michael Nash (don't forget, last year's FiRe Film The Cove, by Louie Psihoyos, just pulled the Academy Award for Best Documentary);
"Scaling Alternative Energy": An Opening Night talk by world expert Nathan Lewis, George L. Argyros Professor of Chemistry, Caltech; and
"Tomorrow's Sustainable Housing Today": Real and proposed sustainable dwellings, with Robert Bornn, Founder, Building Circles Organization.
This year's theme: "Emerging Platforms": Handhelds, Smartphones, Media Players, Pads, e-Books, Netbooks, Smartbooks, and (Repairing) the Cloud.
Participants and Speakers include (but are not limited to):
Ray Ozzie, Chief Software Architect, Microsoft
Jen-Hsun Huang, CEO, NVIDIA
Paul Jacobs, CEO, Qualcomm
Steve Squyres, Principal Investigator of the Mars Exploration Rover Mission (MER) and Goldwin Smith Professor of Astronomy at Cornell University; on "Finding Life on Mars"
A New Panel: "The Business and Technology Behind Hollywood"
John Cramer, Science Fiction Author and Professor Emeritus, Physics, University of Washington; on "Quantum Time Reversal"
John Delaney, Professor of Oceanography and Jerome M. Paros Endowed Chair in Sensor Networks, and Director, Regional Scale Nodes Program, University of Washington; on building the world's first broadband ocean-floor remote sensing network
Plus:
Eric Darmstaedter, CEO, ClearFuels Technology
Chris Hancock, CEO, AARNet
Ricardo Salinas, Chairman of the Board, Grupo Salinas
And many, many more (see "Upcoming SNS Events" for more details).
Many thanks to our generous FiRe 2010 sponsors:
Publisher's Note: I have known SNS member and entrepreneur Matthew Klipstein as an "e-friend" since he sold his first company to Corbis. After years of emailing me complex ideas, one day he just dropped off the map. Sometime later, he wrote me a short, rather halting email; his life had changed drastically, and he was open enough to share the details.
I have always had faith in Matthew, and told him so then.
A few weeks ago, in the onslaught of morning emails, I found a press release that, at first, was almost unbelievable. It had come from Matthew's new company, and that story forms the basis of this week's Special Letter. If you want inspiration, on almost any level, here it is. Matthew is very straightforward about his personal stake in wanting to find these discoveries, and in the likelihood that they have probably come too late to do his health any service. Even so, it would seem that his contribution may change the lives of millions, for the better, sometime soon.
...