The STRATEGIC NEWS SERVICE
NEWSLETTER
The most accurate predictive letter in computing and telecommunications,
read by industry leaders worldwide.
| | | |
| --- | --- | --- |
| SNS Subscriber Edition | Volume 14, Issue 4 | Week of January 24, 2011 |
***SNS***
Special Letter:
The Reformers Are Leaving Our
Schools in the 20th Century
By Marc Prensky
SNS MEMBERS: Each year, FiRe participants tell us that it was better than the last, and we think we're on track to doing it again. If you want to see what's coming for the next 3-5 years, and meet those who will be creating these changes (with your help), FiRe is the only place on the planet to be.
I hope you'll join us for what could be the high point of your year.
We will be raising the price for FiRe on February 1st; you will save yourself $800 by signing on now.
This year's FiRe theme is "Technology Driving Economics," and within it we are looking at:
Economic Cyberwar
Data Privacy: Global Policies
Privacy Technologies
Investing in China
Improving Cloud Infrastructure
the New (CarryAlong) Pads
Holographic Entertainment
IP and 3D TV
The Car Computing Revolution
The EU's Business Model
Financial Risk in the Global Economy
Security and Intellectual Property
The now-famous Annual FiRe CTO Design Challenge
4G Devices
New Targets in Venture Investing
And much, much more ---
Join us May 24th–27th, at the beautiful Montage Laguna Beach Hotel, and see why FiRe remains "the best technology conference in the world." (The Economist)
Register today at www.futureinreview.com
___
Thank you to our FiRe 2011 sponsors and supporters:
Global Silver Sponsor of SNS Events:

Thunderbird SNS Internship Sponsor: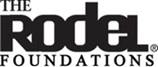 Tesla Motors, SNS' Global Clean Energy Partner:

– and SNS Communications Partner Nyhus Communications:

Publisher's Note: For those who watched the U.S. State of the Union message from President Obama, there was perhaps one clear message that rose above all others: improving education in the United States. Various global and national tests and surveys released in the last few months, including the NAEP released this week, confirm every American parent's worst fears: U.S. students now fall behind nearly all other developed-country (including China) students in science and math.
Among Obama's suggestions were the hiring of 100k new teachers in science and engineering, and a concerted focus on improving education during his term.
I just happened to be scheduled to appear on BloombergTV the following morning, and I got a call from the producer asking if I would respond to some of these points on air. An hour before I went live, Reagan ex-budget director David Stockman (the person who first debunked the "trickle-down theory" of economics) was interviewed. He suggested that spending more on education was a bad idea.
In this week's Special Letter, you'll see that author Marc Prensky, a global expert on how children learn in the 21st Century, agrees. So do I.
...