The STRATEGIC NEWS SERVICE
NEWSLETTER
The most accurate predictive letter in computing and telecommunications,
read by industry leaders worldwide.
| | | |
| --- | --- | --- |
| SNS Subscriber Edition | Volume 14, Issue 18 | Week of May 9, 2011 |
***SNS***
Special Letter:
Bringing "Home Energy Efficiency"
into the Home
By Brad Peacock

We have recently returned from our final pre-FiRe site visit to the magnificent Montage Laguna Beach Hotel. With every room offering an ocean view, and three swimming beaches out front, this is easily the most beautiful hotel FiRe has had the pleasure to take over.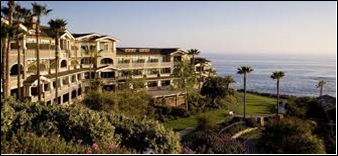 We are near our capacity, so if you haven't yet done so, register now for the week that will recharge all of your moving parts for the coming year:
Join us in Laguna Beach May 24th-27th to see for yourself why the Economist calls FiRe "the best technology conference in the world."
____
New Program: "Rising Stars" at FiRe 2011
- Bring Your Young Company Stars
with You to FiRe
SNS MEMBERS: In last year's post-conference survey, many of you indicated a desire to see younger talent joining us. Today, in a brand-new FiRe 2011 *Rising Stars* program, we are inviting senior company members who are paid attendees for FiRe 2011 to register, as their guests, up to 2 young stars from their company, at a strong discount. Your Rising Star guests will have the unique opportunity to experience the power of FiRe, along with up to 200 C-level executives in world technology, finance, telecommunications, government, and more, covered by the highest level of domestic and global press.
Space is limited for this new program, so registrations will be accepted on a first-come, first-serve basis. Qualifying Rising Stars employees of your company who are age 35 or under and are not yet registered for the FiRe conference will receive a discounted registration fee of $2,900. (That's $2,000 below the normal rate.) Please register your Rising Stars by contacting Lauren at lauren@stratnews.com or 617-733-5686.
We look forward to seeing you and your Rising Stars in May.
_____
Thank you to our FiRe 2011 partners, sponsors, and supporters:
Tesla Motors, SNS' Global Clean Energy Partner:

Global Silver Partners of SNS Events:


FiRe/Thunderbird School of Global Management
Internship Sponsor: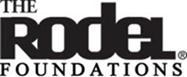 FiRe Bronze Partner:

FiRe Alliance Partner:

and SNS Communications Partner
Nyhus Communications:

Publisher's Note: I love learning about, and from, people like this issue's author, Brad Peacock. Perhaps it's because I spent so much time in the academic world that hearing someone talk about what actually works is a breath of fresh air. More likely it's because, even in the world of business and technology, too much time is spent on the ultimate spring for the mousetrap, and too little on the ecosystem of getting them into the right hands and places.
For SNS members, action is at least as important as words. You have to be smart enough to get it right, but if you can't then get it done, who cares?
This week's letter takes many of the clean-energy issues so dear to investors and technologists today square-on, and brings the matter down to spending the same brain cells getting things done: getting them installed and used.
Why spend $2B on Webvan if no one is going to use it?
I think you, too, will find yourself somewhat delighted to read about bringing intelligence and Valley-like focus to actually making things happen, once they've been properly designed. The lessons learned here would apply to many, if not all, other technology markets. mra.
___
...