The STRATEGIC NEWS SERVICE®
N E W S L E T T E R
15 Years Providing Weekly Foresight
The most accurate predictive letter in computing and telecommunications,
read by industry leaders worldwide.
| | | |
| --- | --- | --- |
| SNS Subscriber Edition | Volume 14, Issue 43 | Week of November 14, 2011 |
***SNS***
Rewriting Economics:
It's All in the Flow
[Members: Please open the .pdf attachment for best viewing.]
_____
"[The] best description of the market chaos I've seen." Sarah Hart, past professor, Computer Arts, RISD and Rutgers University, NYC
_____
The SNS Favorite Book Selection, just in time for Christmas: Adrift: Charting Our Course Back to a Great Nation, by William C. Harris and Steven C. Beschloss [which we would recommend even if one of the authors were not an SNS member. Ed.]


_____
The Seventh Annual SNS Predictions Dinner for the coming year, at the Waldorf=Astoria Hotel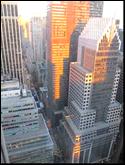 Join Conversation Centerpiece subject Robert Hormats, Undersecretary of State for Economics, Energy and Agricultural affairs, plus our star-studded guest list and members of the global press, including, but not limited to: Kevin Campbell, Global Chief Executive Technology, Accenture; Paul Ricci, Chairman and CEO, Nuance Communications (SNS' new Global Platinum Partner); Bill Janeway, Sr. Advisor, Warburg Pincus, just in from Cambridge, UK; Richard Marshall, Director of Global Cyber Security Management, Department of Homeland Security, last year's Centerpiece Conversation now joining as a guest; Steven Sprague, CEO, Wave Systems - and many more. Don't miss the networking event of the season register now for the 7th annual SNS Predictions Dinner, December 8, 2011, at the Waldorf=Astoria Hotel: www.stratnews.com/newyork ;
and:

Sign up now for the Future in Review conference, now in its 10th year, May 22-25, again at the Montage Laguna Beach Hotel:
See "Upcoming SNS Events & Media Links" below for program and registration details.
If you'd like to be more involved in SNS events as one of our select sponsors, please contact Sharon at: sam@stratnews.com or 435-649-3645.
» Rewriting Economics: It's All in the Flow
I am writing this just upon my return from a couple of weeks in Britain and Continental Europe, at a time that just so happens to be pivotal for the survival of the European Monetary Union, if not for the EU trading bloc altogether.
Since SNS members are well familiarized with my many predictions on the reasons for the failure of the EMU, I won't re-pave that road in this discussion. Rather, I'd like to share a series of thoughts that occurred to me this week as I listened to the European debate over debt and obligations, and watched Merkozy (as they're now called) kick two deserving politicos right out of their Greek and Italian offices.
...