The STRATEGIC NEWS SERVICE®
N E W S L E T T E R
15 Years Providing Weekly Foresight
The most accurate predictive letter in computing and telecommunications,
read by industry leaders worldwide.
| | | |
| --- | --- | --- |
| SNS Subscriber Edition | Volume 14, Issue 44 | Week of November 21, 2011 |
***SNS***
Beyond Broadband:
Living AORTA
[Members: Please open the .pdf attachment for best viewing.]
_____
"[The] best description of the market chaos I've seen." Sarah Hart, past professor, Computer Arts, RISD and Rutgers University, NYC
_____
The SNS Favorite Book Selection, just in time for Christmas: Burning the Ships: Transforming Your Company's Culture Through Intellectual Property Strategy, by Marshall Phelps and David Kline.


_____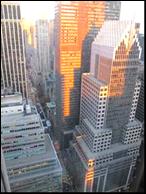 The Seventh Annual SNS Predictions Dinner for the coming year, at the Waldorf=Astoria Hotel, New York
Join us for a Cocktail Reception and Dinner with Conversation Centerpiece subject Robert Hormats, Undersecretary of State for Economics, Energy and Agricultural Affairs, plus our star-studded guest list and members of the global press, including, but not limited to: Kevin Campbell, Global Chief Executive Technology, Accenture; Paul Ricci, Chairman and CEO, Nuance Communications (SNS' new Global Platinum Partner); Bill Janeway, Sr. Advisor, Warburg Pincus, just in from Cambridge, U.K.; Richard Marshall, Director of Global Cyber Security Management, Department of Homeland Security, last year's Centerpiece Conversation subject now joining as a guest; Steven Sprague, CEO, Wave Systems; Peter Byck, Director of the film Carbon Nation and many more. Don't miss the networking event of the season! Register now for the 7th annual SNS Predictions Dinner, December 8, 2011, at the Waldorf=Astoria Hotel:
and:

Sign up now for the Future in Review conference, now in its 10th year, May 22-25, again at the Montage Laguna Beach Hotel:
See "Upcoming SNS Events & Media Links" below for program and registration details.
If you'd like to be more involved in SNS events as one of our select sponsors, please contact Sharon at: sam@stratnews.com or 435-649-3645.
» Beyond Broadband: Living AORTA
Over the last decade and a half, I've covered many topics, but there are just a few which are so important that I've dedicated time, money, extra newsletter issues, travel, and even the creation of new entities in an effort to go beyond prediction to making things happen.
Of these, bringing broadband to all users was perhaps the first. I am now 15 years into carrying this flag wherever I go, from Washington, D.C., to Seattle in the Other Washington, and around the world. SNS members have tracked broadband rollouts from Britain to Australia, from Sweden to the U.S., watching the flood of enabled services that come in its wake.
Today I am continuing this crusade, and I suppose, in the most general sense, it will never end; perhaps there will never really be enough bandwidth.
...