The STRATEGIC NEWS SERVICE®
Weekly Global Report
16 Years Providing Weekly Foresight
The most accurate predictive letter in computing and telecommunications,
read by industry leaders worldwide.
| | | |
| --- | --- | --- |
| SNS Subscriber Edition | Volume 15, Issue 27 | Week of July 9, 2012 |
***SNS***
Device Battles, IP Wars
[Please open the .pdf attachment for best viewing.]
Save the Date! For the 4th SNS 2012 Conference Call: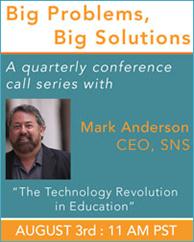 See "Upcoming SNS Events" below for details on all SNS programs and registrations.
If you'd like to be more involved in SNS events as one of our select partners or sponsors, please contact Sharon at: sam@stratnews.com or 435-649-3645.
Apple is a much more interesting company than most people realize. While the public remains fascinated with how cool its designs are, and the increasing cult appreciation surrounding founder Steve Jobs, almost no one is paying attention to Apple's - and Jobs' - pioneering battle with Asian manufacturers.
Let's first set the stage properly.
...