Weekly Report on
Technology and the Economy
16 Years Providing Weekly Foresight
The most accurate predictive letter in computing and telecommunications,
read by industry leaders worldwide.
| | | |
| --- | --- | --- |
| SNS Subscriber Edition | Volume 16, Issue 1 | Week of January 7, 2013 |
***SNS***
The Globalization Issue:
Labor vs. Intellectual Property
[Please open the .pdf attachment for best viewing.]
___
SNS Book Selection: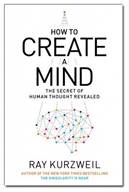 How to Create a Mind: The Secret of Human Thought Revealed, by Ray Kurzweil (Viking, 2012).
What is apparently new to Ray is decades-old news to SNS members: pattern-matching is the critical skillset in understanding the world around us. Ray brings an interesting anatomical view to this SNS paradigm. - mra.
___
See "Upcoming SNS Events" below for details on all SNS programs and registrations.
If you'd like to be more involved in SNS events as one of our select partners or sponsors, please contact Sharon at: sam@stratnews.com or 435-649-3645.
Labor vs. Intellectual Property
Apple got caught in several misstatements over the last year, as it tried to defend its supply chain practices - specifically, the use of "Foxconn" (Hon Hai Precision) as a major producer of its products, at a time when Foxconn workers were throwing themselves off the roofs because of poor labor practices in China.
...