Global Report on
Technology and the Economy
16 Years Providing Weekly Foresight
The most accurate predictive letter in computing and telecommunications,
read by industry leaders worldwide.
| | | |
| --- | --- | --- |
| SNS Subscriber Edition | Volume 16, Issue 12 | Week of March 25, 2013 |
***SNS***
Asia Letter, Q2 2013:
Japan Back in Gear
[Please open the .pdf attachment for best viewing.]
By Scott Foster
SNS Asia Editor [Tokyo]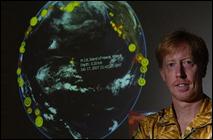 Join Kevin Montgomery, CEO of Intelesense and founder of a stealth company whose product will forever change how participants use planet-scale data: an amazing new proprietary tool, just for FiRe attendees.

http://www.futureinreview.com/
If you'd like to be more involved in SNS events as one of our select partners or sponsors, please contact Sharon at: sam@stratnews.com or 435-649-3645.
Publisher's Note: This week, Asia Editor Scott Foster has again provided SNS members with a strategic insight they are unlikely to find elsewhere, and which, on its own merits, may decide the near-term economic future of Asia. Specifically, the "new Meiji Restoration" Scott describes would, if real, mark the dramatic shift of Japan's position as the leading postwar mercantilist nation into one of free trade. This would be accompanied by a desertion of the farm lobby and concomitant of a degradation of the Rice Lobby's political hold on the LDP, a revolution within that political party, and a new willingness by government to allow the gutting of multigenerational protected industries, in return for fairly won international profits.
I am not holding my breath.
...