Global Report on
Technology and the Economy
18 Years Providing Weekly Foresight
The most accurate predictive letter in computing and telecommunications,
read by industry leaders worldwide.
| | | |
| --- | --- | --- |
| SNS Subscriber Edition | Volume 16, Issue 14 | Week of April 15, 2013 |
***SNS***
Platform Wars:
Who Wins
[Please open the .pdf attachment for best viewing.]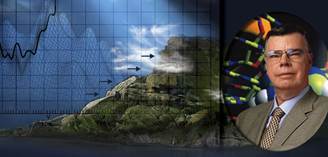 Join Bob Bishop Founder and president of the ICES Foundation and past CEO of Silicon Graphics and a global leader in visualization and planet-size Big Data

and learn about his work with the EU's new human brain mapping project, and a planetary data rendering system.
___
SNS Book Selection: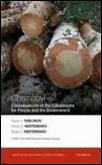 Chernobyl: Consequences of the Catastrophe for People and the Environment; edited by Alexey V. Yablokov, Vassily B. Nesterenko, and Alexey V. Nesterenko (Wiley-Blackwell, 2010).

If you'd like to be more involved in SNS events as one of our select partners or sponsors, please contact Sharon at: sam@stratnews.com or 435-649-3645.

Last week I had the opportunity of speaking on a panel for the MIT Enterprise Forum of the Northwest on the subject of "platform wars." Our task was to pick winners from among "Microsoft vs. Google (Samsung) vs. Apple vs. Amazon vs. Facebook" and any others on the horizon. My fellow discussants were Al Hilwa, program director at IDC, and Steve Tapia, senior corporate counsel at DIREC TV Sports Networks.

MIT asked me to do an interview before the event as a preview of my thoughts; it can be found here:

<www.mitwa.org/events/enterprise-forum-program/platform-wars-coming-tech-wreck-seattle>

...