Global Report on
Technology and the Economy
18 Years Providing Weekly Foresight
The most accurate predictive letter in computing and telecommunications,
read by industry leaders worldwide.
| | | |
| --- | --- | --- |
| SNS Subscriber Edition | Volume 16, Issue 16 | Week of April 29, 2013 |
***SNS***
When Windows Tanks
[Please open the .pdf attachment for best viewing.]
___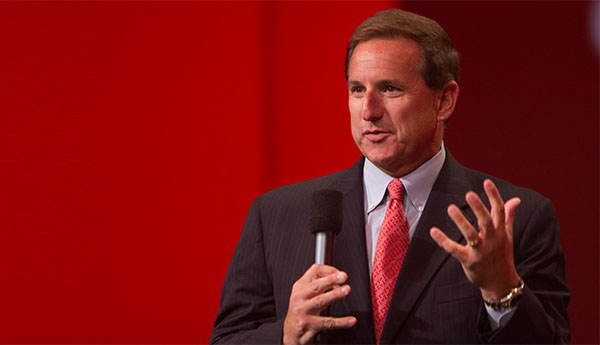 Join Oracle president Mark Hurd and hear his Conversation Centerpiece discussion with Mark Anderson on the future of the cloud, big data, realtime analytics, and exactly how the world will compute over the next three to five years:
I recently found myself asking fellow panelists at an MIT Forum what would happen if Windows 8 just didn't take off. There was a conversational pause, so I asked again. No takers. Perhaps it was because we were in Seattle, but no one wanted to talk about the elephant in the room.
It's quite likely that Windows 8 will be a bomb. If no one buys it, then what? What will happen to Microsoft, and what will happen to the rest of the computer industry?
This seems to me to be a critical strategic issue facing everyone involved. While there are currently online arguments about the level of sales, and why they are falling short, I haven't seen the larger, much more important question raised regarding what happens if the whole thing just tanks.
Recognizing that we have many members from Microsoft, from the Northwest, and from the computer industry, I should make sure to add a few caveats right at the top of this discussion.
...