Global Report on
Technology and the Economy
18 Years Providing Weekly Foresight
The most accurate predictive letter in computing and telecommunications,
read by industry leaders worldwide.
| | | |
| --- | --- | --- |
| SNS Subscriber Edition | Volume 16, Issue 36 | Week of October 6, 2013 |
***SNS***
Special Letter:
Big Data Strategy and Insights
In This Issue
Feature:
Special Letter:
In Other House News...
Save the date!

Join us for the 9th annual SNS Predictions Dinner in NY, at the historic Waldorf Astoria Hotel, Thursday, 12/5, for an intimate cocktail reception, outstanding meal, Centerpiece Conversation, Mark's top predictions for the coming year, and a rousing follow-up Q&A. 6:30 till 10:00, details to follow, with registration at:
www.stratnews.com/events/predictions-dinner
___

Would you like to meet award-winning documentary filmmakers, see and potentially influence films-in-progress, get preferred Sundance access and discounted tickets at the Carmel Art & Film Festival this week, and be part of the new wave of telling the story of technology improving society through film? This new SNS program's 1-year membership, offered at the introductory low price of $100, is available for a limited time only. To sign up, go to:
www.stratnews.com/firefilms/signup
Please email Sharon Anderson Morris with questions and to learn details about full benefits, at sam@stratnews.com.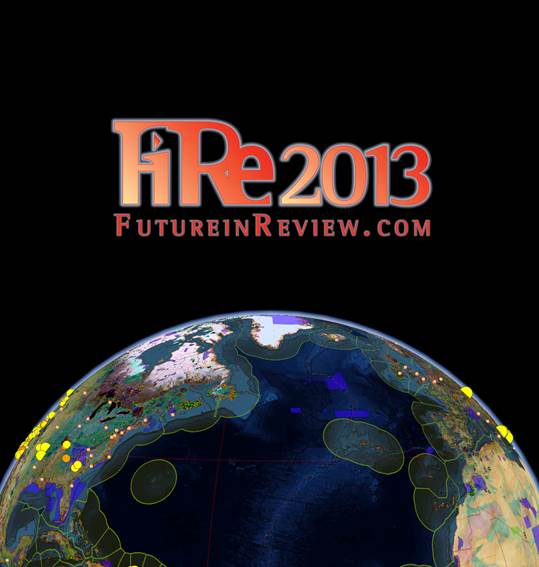 Introduction and Publisher's Note:
Everyone talks about Big Data these days, but this is almost always a conversation about what it is, how to mine it, how to make more money from it, and how to get even more data into the mix. Rarely do we get a chance to hear from two experts who spend their lives talking to global C-level executives in the largest firms in the world - the ones who really are mining this data - about the more interesting and nuanced issues around Big Data. Are there pitfalls in its use? Who will be in control? What are the privacy and power issues, inside and outside the corporation or government agency that owns this stuff? Is ownership itself at risk, and if so, what happens when it slips? Does it matter? Is the metadata, as we've recently been told by NSA's Gen. Alexander, more valuable than the data?
In this week's Special Letter, Editor-in-Chief Sally Anderson has re-created an opening conversation from this year's Future in Review Conference between Deloitte's John Hagel and Eric Openshaw, two good friends who just might be the most qualified in the world to address these subjects. This is now the world that all of us live in, whether we own that data or not. And here is what they had to say. - mra.
...