Global Report on
Technology and the Economy
18 Years Providing Weekly Foresight
The most accurate predictive letter in computing and telecommunications,
read by industry leaders worldwide.
| | | |
| --- | --- | --- |
| SNS Subscriber Edition | Volume 17, Issue 5 | Week of February 3, 2014 |
***SNS***
Satya's Challenge:
What Microsoft Faces
From SNS, "SNS: E-Commerce in Crisis," 1.23.14:
"The Seahawks will win the Super Bowl, as long as Bennett is back and Percy Harvin plays more than one quarter without being injured." On calling the Super Bowl results (won by the Seattle Seahawks over Denver, 43- 8)
Statistician and writer Nate Silver, to political satirist Stephen Colbert:
"The problem with predicting this year is that both teams are really good. This is only the eighth time that the two best teams have met in the Super Bowl. Usually someone gets upset along the way, so that makes my job really tough. This game is a "pick-em," I'm not sure I'd want to put my money on it at all, frankly. The numbers say it's going to be a tie. A year ago, I predicted that Seattle would win the Super Bowl. Granted, that was last year's Super Bowl, but I'm going to stick with that and say I was prescient, a year early. It's going to be close."
__
- SAVE THE DATE -
INVNT/IP Reception
3.13.14.

Co-hosted by the Calit2 and Qualcomm Institutes
At the Qualcomm Institute, UCSD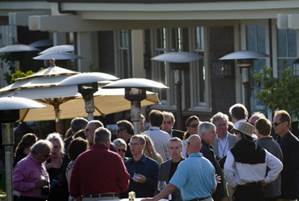 What happens when the greatest minds
in security, intel, economics and technology
get together?
Stay tuned. Formal invitation and details to follow.
__
Reading Selection:

The Age of Heretics: A History of the Radical Thinkers Who Reinvented Corporate Management, by Art Kleiner (Jossey-Bass; 2008).
__
The problem for Microsoft has never been making money; Steve Ballmer proved that beyond a doubt. Rather, the company's historic challenge (other than avoiding Justice Department dismembering) has been to convince investors that a fast- (or slow-) follower business model deserves increasing valuations. Wall Street's clear answer to date has been "No."
That was before the world got much more complicated.
...