Global Report on
Technology and the Economy
18 Years Providing Weekly Foresight
The most accurate predictive report on technology and the global economy,
read by leaders in industry, finance, and government worldwide.
| | | |
| --- | --- | --- |
| SNS Subscriber Edition | Volume 17, Issue 7 | Week of February 17, 2014 |
***SNS***
Balkanizing the Net:
Benefits and Costs
"We see the hand of Russia behind Mr. Snowden." A top Estonian government official, in discussions with SNS, last week.
I would like to thank my friends and SNS members Uwe Jens Neumann, GM of Hamburg@Work, and Petra Vorsteher, co-founder of Smaato, for being such generous hosts last week during my time at Hamburg's annual IT Strategy Days Conference which I'd highly recommend to any major CIOs. mra
__
Reading Selection: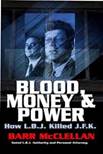 Blood, Money & Power: How L.B.J. Killed J.F.K.; by Barr McClellan (Hannover House, 2003).
Watching the Johnson family's recent efforts to clean up Lyndon Johnson's image reminded me of this amazing book by his past personal attorney. The most interesting revelations may not be his asserted role in the assassination, but his purported direct involvement in more than a handful of other murders on his way up the Texas political ladder and, of course, his public affair and child out of wedlock. Highly recommended for those who care about what's behind the mask. mra.
My friend and SNS member Vint Cerf, in a terrific interview by Larry Smarr at FiRe 2013, described the experience of launching the Internet. And while he addressed many of the changes and pressures involved in its evolution, the idea that any country would just take it over was never part of the plan. (I am happy to announce that Vint will be returning to FiRe 2014.)
...