Global Report on
Technology and the Economy
19 Years Providing Weekly Foresight
The most accurate predictive report on technology and the global economy,
read by leaders in industry, finance, and government worldwide.
| | | |
| --- | --- | --- |
| SNS Subscriber Edition | Volume 17, Issue 24 | Week of June 30, 2014 |
***SNS***
Jeff Bezos in His Prime
[Please open the attached .pdf for best viewing.]
| | | | |
| --- | --- | --- | --- |
| | and | | invite you . . . |
SNS members and FiRe 2014 participants are invited to join Mark, Sharon Anderson Morris, and other FiReFilms Team members for a Deloitte-hosted FiReFilms special evening, featuring a pre-release screening of the FiRe 2014 Featured Film, Alive Inside. There is no charge for this event, but you will have the opportunity to donate to Alive Inside and / or Music & Memory, if you are interested in doing so (www.aliveinside.us / www.musicandmemory.org).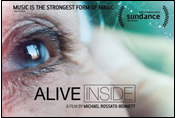 We are honored that Deloitte is generously hosting this screening, on Wednesday, July 9, at 6:30pm, at the Fox Theatre in Redwood City, California.
The purpose of this special event is to create awareness about the subject of this potentially Academy Award-winning documentary and to provide support for the film, as well as to offer exposure to three globally important technology-related films from FiReFilms documentary film directors who will be present at this event: Undiagnosed: Medical Refugees with producer Crystal Shearman, Project Daniel with director Mick Ebeling, and #chicagoGirl with filmmaker / director Joe Piscatella.


Sharon will introduce these filmmakers, their clips, and Alive Inside, and the audience will be invited to participate in a Skyped Q&A with director Michael Rossato-Bennett afterward.
This special, space-limited event is by invitation only. Advance registration is required. We hope to see you next Wednesday for this rare chance to learn and to be inspired, to do good, and to have some fun sharing the evening with a remarkable group of peers and Silicon Valley thought leaders. To register, go to:
www.futureinreview.com/firefilms/register
What is Jeffrey Preston Jorgensen now Jeff Bezos thinking?
Or, rather: What does Jeff Bezos want?
Or, perhaps even more to the point: What doesn't Jeff want?
This is the question that all of the world's merchants would like answered. And they are not alone; surely this is also true for the world's banks, film studios, book publishers, authors, credit card companies, clothing manufacturers, and a nearly infinite number of other providers of products and services, all of whose wares will either flow through Amazon or be out-competed by it.
...