Global Report on
Technology and the Economy
19 Years Providing Weekly Foresight
The most accurate predictive report on technology and the global economy,
read by leaders in industry, finance, and government worldwide.
| | | |
| --- | --- | --- |
| SNS Subscriber Edition | Volume 17, Issue 35 | Week of September 22, 2014 |
***SNS***
Asia Letter, Q4 2014:
Nation Building
[Please open the attached .pdf for best viewing.]
By Scott Foster, SNS Asia Editor [Tokyo]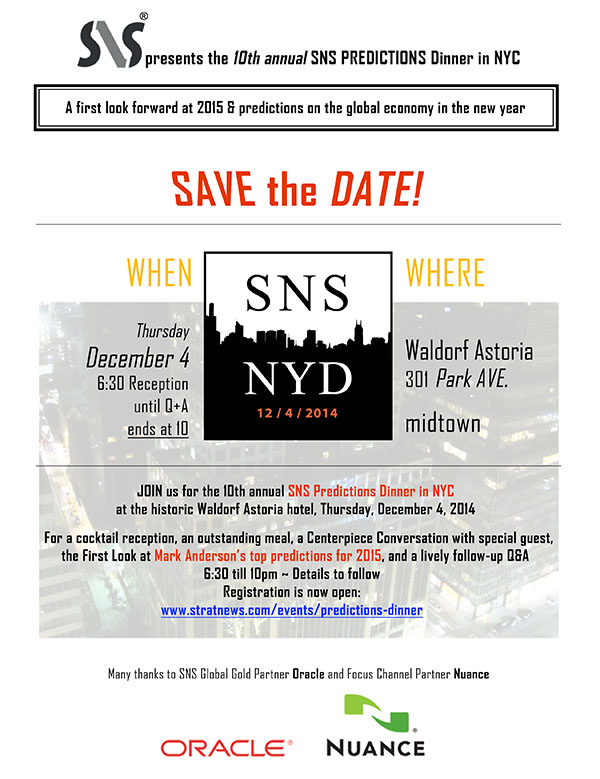 Publisher's Note: It isn't impossible to understand what's happening in Asia right now; it's just difficult. More important, it is almost impossible to find the truth about these changes, in print or on the Web. For these reasons, we have Asia Editor Scott Foster to thank for delivering something a bit different in this issue: an on-the-ground tour around many of Asia's key countries, looking at economic, political, and military issues as they see them.
...