Global Report on
Technology and the Economy
19 Years Providing Weekly Foresight
The most accurate predictive report on technology and the global economy,
read by leaders in industry, finance, and government worldwide.
| | | |
| --- | --- | --- |
| SNS Subscriber Edition | Volume 17, Issue 40 | Week of October 27, 2014 |
***SNS***
Special Letter:
Cyber Security in a Mobile World
[Please open the attached .pdf for best viewing.]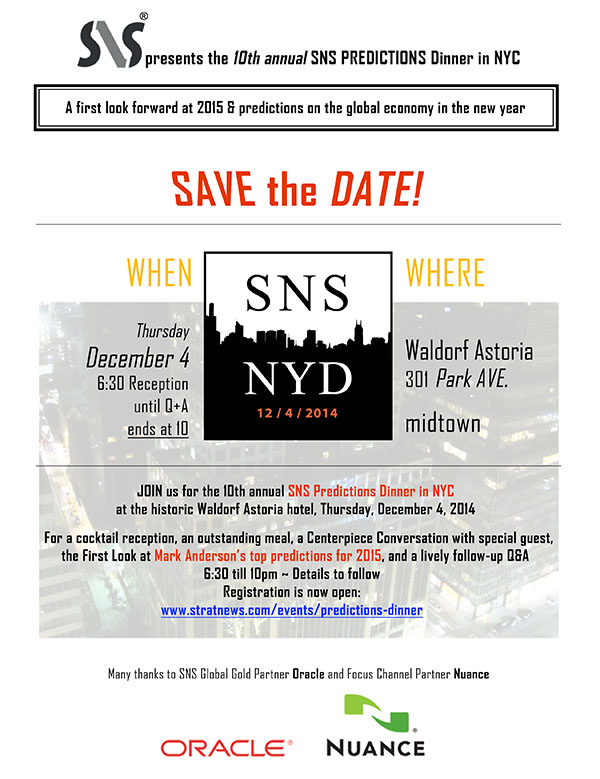 Publisher's Note: SNS members are already well aware that the system is broken - that the very infrastructure we have created as an e-commerce highway has turned out to also be the preferred path for thieves and miscreants of every kind. What now? How do we reclaim the use of this beautiful Internet project, when anyone who touches it is increasingly at risk?
There are not a great number of satisfactory answers to this question, but surely one of the best begins with the idea of a new Net, based on knowing the difference between the good guys and the bad guys. To that end, using biometrics linked to access on many levels may provide a new path to our safe and secure use of the network we thought, for a few short years, we - the good guys - owned. - mra.
...