Global Report on
Technology and the Economy
19 Years Providing Weekly Foresight
The most accurate predictive report on technology and the global economy,
read by leaders in industry, finance, and government worldwide.
| | | |
| --- | --- | --- |
| SNS Subscriber Edition | Volume 17, Issue 43 | Week of November 24, 2014 |
***SNS***
Celebrating the First PRP Chip
[Please open the attached .pdf for best viewing.]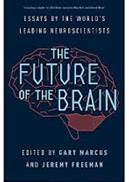 Recommended Reading:
The Future of the Brain: Essays by the World's Leading Neuroscientists, edited by Gary Marcus and Jeremy Freeman (Princeton University Press, 2014)
An up-to-the-minute report-out by many of the leading global contributors to brain-inspired chip design, including a number of leaders from Project SyNAPSE and the TrueNorth chip design effort. mra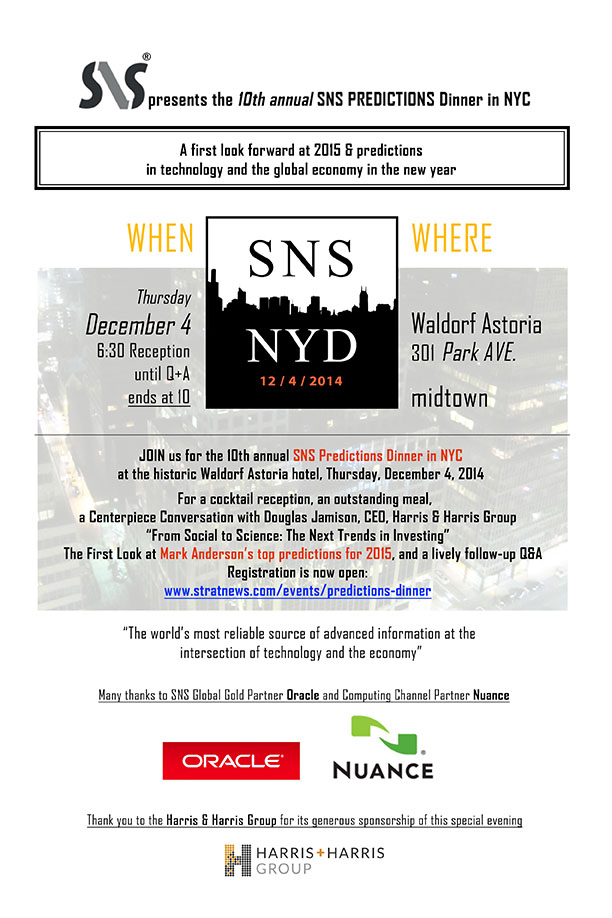 Celebrating the First PRP Chip
Cognitive computing has received an increasing amount of attention recently, as those who have been touting the Big Data problem/opportunity have come up against the rather obvious challenge: how to deal with it most effectively?
The scientists, academicians, policymakers, and business leaders who worry about these things have been working for years on a large problem set, essentially under the rubric of "brain-inspired computing." These new efforts include new theories about brain function, new MRI and fMRI studies, new work in neural networks and asynchronous computing, new chips, new languages, and new hardware and software on every level.
In a sense, these experts have approached the problem by assuming that the brain, as a product of evolution, has achieved goals in low-power, high-performance computing that are so advanced as to deserve biomimetic engineering; and by working to emulate a number of the brain's structures and functions in order to vault modern computing forward by some huge factor.
That has now been done, as SNS members know, with the release of IBM's TrueNorth chip designs in August.
...