Global Report on
Technology and the Economy
19 Years Providing Weekly Foresight
The most accurate predictive report on technology and the global economy,
read by leaders in industry, finance, and government worldwide.
| | | |
| --- | --- | --- |
| SNS Subscriber Edition | Volume 18, Issue 8 | Week of February 23, 2014 |
***SNS***
What Will Go Wrong:
A Cyber Warning
[Please open the attached .pdf for best viewing.]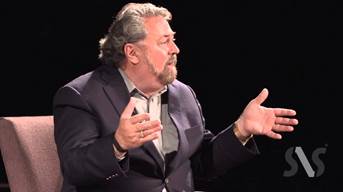 Five Global Challenges
III: Global Liquidity Explosion
Think you understood the '08 financial crisis? Think again. In this third of a series, Mark Anderson explains the true underlying cause of the crash, how he predicted it, and what we can do about it as part of the Park City Institute / SNS / "Future in Review" Speaker Series. Watch now.
What Will Go Wrong: A Cyber Warning
During an early Future in Review (FiRe) conference, I asked my friend Joi Ito, now head of the MIT Media Lab, what he thought of a certain Japanese prime minister. Without a moment's hesitation, he answered: "BM, or AM?" When I didn't get it, he explained: Before the Motorcade, or After the Motorcade?
In the cyber world today, all of the answers that work seem to be "After the Motorcade."
Saying that corporations or governments are poor at preventing cyber attacks would be too kind. In general, they just can't do it.
...