Global Report on
Technology and the Economy
19 Years Providing Weekly Foresight
The most accurate predictive report on technology and the global economy,
read by leaders in industry, finance, and government worldwide.
| | | |
| --- | --- | --- |
| SNS Subscriber Edition | Volume 18, Issue 9 | Week of March 2, 2014 |
***SNS***
Special Letter:
An Innovator's Handbook: Dealing with the FDA
[Please open the attached .pdf for best viewing.]
By Dr. Corinna E. Lathan
_____
Five Global Challenges
IV: The Failure to Self-Govern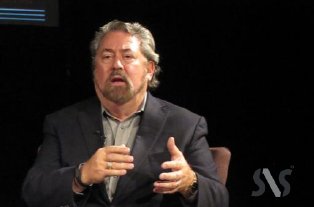 Is this what democracy looks like? Unlikely. Mark Anderson delves into the basic problems in politics today, and how to solve them - as part of the Park City Institute / SNS / "Future in Review" Speaker Series.
Publisher's Note: We have been delving into the future of biology, genetics, healthcare, evolutionary theory, biofeedback systems, neurophysiology, brain-inspired computing, the Quantified Self, and medical software and devices for at least a decade. But nowhere during this thread have we touched on what is often the life-or-death issue for entrepreneurs in these arenas: dealing with US regulatory agencies.
In this discussion, for the first time in our history, we're providing a deep dive into the do's and don'ts of this process, in perhaps the toughest product approval agency: the Food and Drug Administration. As many SNS members are aware, the challenges behind gaining entry to the US markets where this agency has sway are so daunting that many companies, both large and small, have turned to other international markets (Germany perhaps being first) as a quicker, cheaper way to early markets.
What do entrepreneurs - and F500 CEOs - need to know about getting this done right? Read on. - mra.
...