Global Report on
Technology and the Economy
19 Years Providing Weekly Foresight
The most accurate predictive report on technology and the global economy,
read by leaders in industry, finance, and government worldwide.
| | | |
| --- | --- | --- |
| SNS Subscriber Edition | Volume 18, Issue 13 | Week of April 6, 2014 |
***SNS***
The Destruction of the Smartphone Sector?
[Please open the attached .pdf for best viewing.]
_____
Recommended Reading: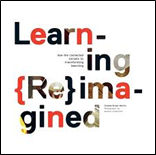 Learning Reimagined, by Graham Brown-Martin (Bloomsbury Academic, 2015)
SNS Project Inkwell member Graham Brown-Martin used support from Qatar to travel to the world's leading educators and bring back interviews and insights so the rest of us can get past all the dogma and understand learning. It worked. - mra
_____

FiReFilms Special Offer:


Join now for just $100 to receive these annual benefits:


Passworded links to 15 globally meaningful documentaries, each viewable for 2 weeks
The chance to communicate with directors of the films you love
Invitations to local FiReFilms Screening Clubs with other members
An invitation to join the upcoming Director Call-In for Trace Amounts, the most talked-about documentary today, on the science behind vaccinations - as supported by RFK Jr.


Invitations to private receptions and screenings at select film festivals
Click here to see more benefits and to register: www.stratnews.com/firefilms/signup/
The Destruction of the Smartphone Sector?
...