Lee Hartwell
Nobelist, President & Director, Fred Hutchinson Cancer Research Center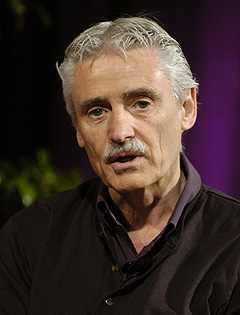 Lee has been studying the yeast cell for more than 35 years. Using the budding yeast that is essential for brewing beer and baking bread, he has identified many genes that control cell division. These genes subsequently have been found also to control cell division in humans and often to be the site of alteration in cancer.
Cancer cells, unlike normal cells, also are unstable genetically. Using yeast to investigate the basis for accurate cellular reproduction, Lee discovered a new class of gene: 'checkpoint' genes. These genes notice when mistakes have been made during cellular reproduction and halt cell division so that repair can take place.
A Los Angeles native, Lee earned a BS at the California Institute of Technology (1961) and a Ph.D. from the Massachusetts Institute of Technology (1964) under the mentorship of Dr. Boris Magasanik. He did postdoctoral work at the Salk Institute for Biological Studies (1964-65) before becoming an assistant professor at the University of California, Irvine, from 1965 to 1968. He subsequently joined the University of Washington faculty, where he has been a professor of Genome Sciences since 1973. In 1996 Lee joined the faculty of Seattle's Fred Hutchinson Cancer Research Center; he has served as its president and director since 1997.
Lee has received numerous scientific awards, including the 2001 Nobel Prize in physiology or medicine. Other honors include the Albert Lasker Basic Medical Research Award, the Gairdner Foundation International Award, and the Alfred P. Sloan Award in cancer research. He is a member of the National Academy of Sciences and an American Cancer Society Research professor of Genetics. Lee lives in Seattle with his wife, Theresa Naujack.