Joseph Menn
Author, Fatal System Error;, and Technology Correspondent, Financial Times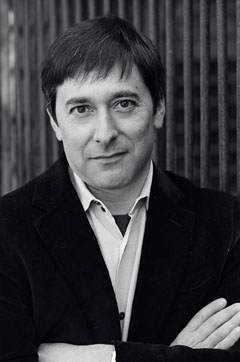 Joseph Menn's third book, Fatal System Error: The Hunt for the New Crime Lords Who Are Bringing Down the Internet, was published in the U.S. in January 2010 and in the U.K. in February 2010 by PublicAffairs Books. Part true-life thriller and part exposé, it became an immediate bestseller, with Joseph interviewed on national television and radio programs in the U.S., Canada, and elsewhere.
Joseph has spoken at such security conferences as RSA and Black Hat on his findings, which include new evidence that the governments of Russia and China are protecting and directing the behavior of some of the world's worst cyber-criminals. "Fatal System Error accurately reveals the secretive global cyber cartels and their hidden multibillion-dollar business, proving cybercrime does pay and pays well," said Richard A. Clarke, special advisor to President George W. Bush for cyber security. The :New Yorker said it was "riveted" by the tale, comparing it to the novels of Stieg Larsson, while BusinessWeek gave it four stars.
Joseph has reported on technology for more than a decade at the Financial Times and the Los Angeles Times, mostly from his current base in San Francisco. His coverage areas for the FT include technology security and privacy, digital media, and the PC industry. He is a two-time finalist for the Loeb Award, the most prestigious in financial journalism, for coverage of Microsoft and the Hollywood writers' strike. Earlier, he won a "Best in Business" award from the Society of American Business Editors and Writers for tobacco coverage at Bloomberg News, where as legal editor he directed stories that revealed the landmark settlement talks between the cigarette companies and the states. His previous books include All the Rave: The Rise and Fall of Shawn Fanning's Napster, the definitive 2003 work selected as a book-of-the-year finalist by the trade group Investigative Reporters & Editors Inc.