Paul Pluschkell
Co-Founder and CEO, Spigit Inc.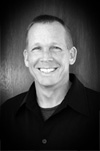 As Genband's executive vice president of Strategy and Cloud Services, Paul Pluschkell is responsible for developing and implementing corporate strategy, as well as leading business development for the company. Before joining Genband in 2014, Pluschkell was founder and CEO of Spigit, an enterprise social software as a service provider which merged with Mindjet in September of 2013 after reaching $25 million in revenues. Paul started his career in technology at Thomson Reuters, working his way up in the organization to become CTO and EVP of sales. He subsequently served as CTO of a large hedge fund, where he correctly identified a large market opportunity and founded his first company, MXNet, a financial market extranet that merged with IPC/IXnet prior to the IPO of IXnet, which was acquired by Global Crossing for $3.8 billion six months after the public offering.
Paul has founded several software companies, including Klablab/Stitch. Stitch is transforming the greeting card industry similar to the way Instagram revolutionized photo sharing. He and his companies have won numerous awards in the technology industry, including CEO of the Year, Network Products Guide (2010), #67 of Inc. Magazine's 500 Fastest Growing Private Companies (2012), one of 10 Most Promising Enterprise Software Companies in the US, CIO Review (2010), and one of CIO Magazine 's list of "Twenty Companies to Watch" (2011).
A lifelong athlete and coach, Paul is active in sports, including baseball, where he led two teams to the Babe Ruth World Series National Championship (2010 and 2011). He attended Eastern Illinois University and resides in Northern California.