David C. Vladeck
Director, Bureau of Consumer Protection, Federal Trade Commission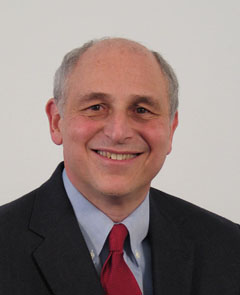 David C. Vladeck directs the Federal Trade Commission's Bureau of Consumer Protection. The Bureau conducts investigations, sues companies and individuals who violate the law, develops rules to protect consumers, and educates consumers and businesses about their rights and responsibilities. The Bureau also collects complaints about consumer fraud and identity theft and makes them available to law enforcement agencies across the country.
David is on leave from Georgetown University Law Center, where he is a professor of Law. Before joining the Georgetown faculty in 2002, he spent over 25 years with Public Citizen Litigation Group, handling and supervising complex litigation.
David received a B.A. from New York University, a J.D. from Columbia University School of Law, and an LL.M. from Georgetown Law.