Peter Mahoney
CMO, Nuance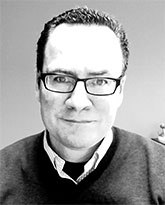 Peter Mahoney oversees worldwide marketing for Nuance Communications Inc. He is also the general manager of Dragon, overseeing all aspects of the world's most popular voice-recognition products for personal computers. Peter joined the company in 2004 as vice president of worldwide marketing for the speech division.
Prior to Nuance, Peter held leadership roles in marketing, product management, and operations at ATG, Engage, and PictureTel after a successful career in sales and alliances at IBM.
In addition to his responsibilities at Nuance, Peter is on the board of directors of Easter Seals Massachusetts. Peter has a BS from Boston College with a double major in Physics and Computer Science.