Tom Lantzsch
Executive Vice President - Strategy, ARM Inc.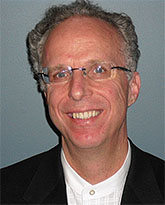 Tom Lantzsch joined ARM in December 2006 as vice president of Marketing for the Physical IP Division. In 2009 he became executive vice president of Corporate Development and joined the Executive Committee in 2010. He currently is executive vice president of Strategy for ARM.
Tom has been a senior business leader for over 30 years in both Fortune 500 companies and early-stage startups. Previous roles include CEO of StarCore and 13 years with Motorola in VP positions (sales, marketing, and operations) in four countries, having started his career with Texas Instruments.
Tom has lectured on business strategy at the University of Texas and is an active board member at Calxeda.