Nathan McDonald
CEO / Managing Partner, Keiretsu Forum / Keiretsu Capital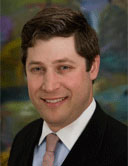 Nathan McDonald is a managing partner and CEO of Keiretsu Capital and currently manages over $17M across four funds with over 170 investors and 65 investments to date. Nathan is also a managing director of the Keiretsu Capital Real Estate Access Fund, focused on income-based investments. As part of the Keiretsu Forum global investment community of accredited private equity angel investors, venture capitalists, and corporate / institutional investors, Keiretsu Forum is a worldwide network of capital, resources, and deal flow with over 50 chapters on three continents. Keiretsu Forum members invest in high-quality, diverse investment opportunities. Keiretsu Forum and Keiretsu Capital (the exclusive worldwide fund partner of Keiretsu Forum) are ranked as the most active venture investors in the US.
Nathan brings a unique entrepreneurial business and organizational development background developed during 17 years of hands-on, active leadership and operational experience. He co-founded and currently leads as president the Northwest Region of the Keiretsu Forum global angel investment group. He wrote the business plan and designed the organizational structure, which led to the initial license agreement with global Keiretsu Forum. He recruited the team, implemented policies and procedures, and designed and coordinated hundreds of multifaceted events.
As part of his overall regional growth strategy, Nathan created and implemented controlled expansion activities in Seattle, Tacoma, and Kirkland, Washington; Boise, Idaho; Portland, Oregon; and Vancouver, BC. Nathan's leadership and personal networking skills combined to quickly build the region into the fastest-growing angel investment group in the nation, adding over 700 investor members and facilitating over $200 million in funding for more than 300 companies.
Nathan received a BA degree from the University of Washington's Foster Business School in Business Administration & Finance with an emphasis in entrepreneurial leadership and venture finance. He currently serves as president of the Buerk Center Entrepreneur Alumni Committee.
Nathan lives in Seattle with his wife, Brianna; three young children - Evan, Wyatt, and Analeigh; and an adorable new golden retriever puppy named Otis. He an active parishioner at Our Lady of the Lake and is passionate about fishing, hiking, camping, and otherwise enjoying the outdoors.