Barry Briggs
Enterprise Architect, Microsoft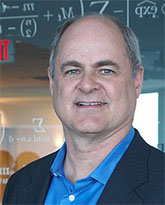 Barry Briggs is the chief architect and CTO for Microsoft's IT organization, serving one of the world's largest and most influential technology companies. His responsibilities include driving the Enterprise Architecture practice which (in his definition) aligns business strategies to technology assets for maximum impact and agility. He also drives a strategic incubations unit which builds cutting-edge software designed for IT-wide impact, and technology adoption strategy (aka "dogfooding") - i.e., the deep relationship Microsoft IT has with its product groups.
In the past, Barry drove building and adoption of Master Data Management (MDM) and Service Oriented Architecture (SOA) solutions for the company, and he speaks regularly on these topics . He joined Microsoft in 2003 as senior architect for the Business Process and Integration Division, which built BizTalk Server.
Prior to Microsoft, Barry served as CTO for a number of companies, including Aptsoft, Wheelhouse, BroadVision, and Interleaf; before that, he spent 11 years at Lotus/IBM. There he was lead architect for 1-2-3 for a number of years; worked on Lotus Notes; helped lead the technology integration of Lotus with IBM following the acquisition; invented Lotus eSuite; and lots of other stuff. He was the first Lotus Fellow.
Barry is the author of Land of the Morning Storm and Shepherds of the Sea.