David Engle
Director of US Operations, SNS Project Inkwell, and (Fmr.) Superintendent, Port Townsend School District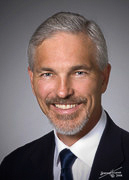 David Engle is a charter member of SNS and a longtime educator. As a leading member of SNS Project Inkwell and a signatory to the SNS AORTA manifesto, David has been committed to the effective deployment of technology in educational settings.
In keeping with this commitment, David has been a leader of successful technology implementations in a number of different public school systems. He was an early advocate for integrating technology into library services and was able to realize that dream in his final teaching assignment before becoming a school administrator.
David had a long and rewarding career as a high-school principal for a number of leading Puget Sound school districts. He served as a superintendent of schools in both Nebraska and Washington. David's final assignment was with the Port Townsend (Washington) School District, where as superintendent he instituted a place-based educational vision called the Maritime Discovery Schools Initiative. This initiative received statewide recognition for its innovative curriculum, intensive local community involvement, and direct financial support from a number of maritime-focused foundations and organizations. David retired from the Port Townsend School District on July 1, 2016.
David has worked with school systems around the world, beginning in the early 1980s with a one-year position in the UK as a Fulbright Exchange teacher. He served as the regional coordinator for the Fulbright Teacher Exchange Program from 1999 to 2004. Additionally, David lectured in Moscow, Russia, in the mid-'90s on appropriate uses of computer-based technologies in schools, as well as being directly involved with the International Baccalaureate Program while a principal with Bellevue (Washington) Public Schools.
David holds a BA from the University of Washington, a master's degree in Computer Education from St. Martin's College, and an Ed.D. in Educational Leadership from Seattle Pacific University.