Marc Prensky
Founder and Executive Director, The Global Future Education Foundation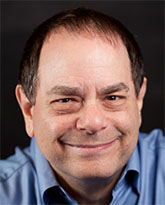 Marc Prensky is an internationally acclaimed thought leader, author, speaker, and designer in global education. He has spoken in 40 countries and authored over 100 essays and seven books: Education to Better Their World: Unleashing the Power of 21st Century Kids (2016), The World Needs a New Curriculum (2015), From Digital Natives to Digital Wisdom (2012), Technology and the Quest for Digital Wisdom (2012), Teaching Digital Natives: Partnering for Real Learning (2010), Don't Bother Me, Mom, I'm Learning (2006), and Digital Game-Based Learning (2001). His writings have been translated into a dozen languages.
Marc is currently the founder and executive director of The Global Future Education Foundation and Institute, a not-for-profit organization dedicated to promoting the further empowerment of our world's new Globally Empowered Kids through an Education to Better Their World.
Marc holds an MBA from Harvard and a master's degree in Teaching from Yale. He worked for six years at the Boston Consulting Group, founded and ran a game-based learning software company for over a decade, and has taught at all levels.
Marc's writings and speaking schedule can be found at www.marcprensky.com. The website of his new book is bettertheirworld.org.