Scott Davis
President & CEO, Forced Physics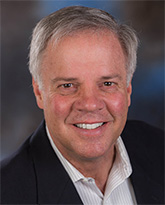 Scott Davis is the inventor of Forced Physics' breakthrough technology that is described in four granted US patents and, at last count, 33 international patents. Scott founded Forced Physics LLC in 2005 and serves as chief executive officer and president. In this role, he has provided business and scientific vision and leadership for the company from its inception.
Forced Physics is the realization of a lifelong dream to invent a technology that could benefit mankind. The invention of molecular beam-based cooling is the result of many years of research and study of kinetic theory. In addition to his expertise in molecular beam physics, Scott has been an innovator in laser physics and MEMS design and fabrication.
Before founding Forced Physics, Scott worked as an account manager with Giga Information Group, a technology analyst firm. Prior to that, he worked at Digital Equipment Corp. (DEC) as a senior project and program manager and later as the Western Regional business manager.