Glen Hiemstra
Founder, Futurist.com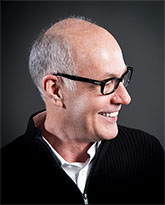 Glen Hiemstra is the founder of Futurist.com. An international expert on long-range trends and creating the preferred future, Glen has advised professional, business, and governmental organizations for two decades and served as a technical advisor for futuristic television programs. He is the author of Turning the Future into Revenue: What Businesses and Individuals Need to Know to Shape Their Future. Glen is co-author of Strategic Leadership: Achieving Your Preferred Future and of Millennial City: How a New Generation Can Save the Future.
Glen has worked with many leading companies, government agencies, and organizations across a wide variety of domains. These include international clients such as Boeing, Saint Gobain, Sonae of Portugal, Ambrosetti of Italy, The World Future Forum-The Hague, GHD Engineering of Australia, the Russian Railroad, Lundbeck of Denmark, Huawei of China, and others such as Microsoft, The Home Depot, Adobe, Ernst & Young, PaineWebber, ShareBuilder, Club of Amsterdam, REI, Weyerhaeuser, Hewlett Packard, Novo Nordisk, Atlanta 2060, Tulsa 2025, Idaho Transportation 2030, Michigan DOT 2030, FHWA Advanced Research, Procter & Gamble, ACE Hardware, John Deere, the US Army Corps of Engineers, ING, and others.
Glen has also advised on several television shows set in the distant future and appears on documentaries related to the future. These have included Steven Bochco Productions, Fox, Universal, and programs on the History and Discovery channels. Glen appears as a futurist in publications such as Business Week, Wired, Popular Science, the Wall Street Journal, Forbes, Investors Business Daily, US News & World Report, the Futurist, USA Today, and the Los Angeles Times.
Prior to becoming a full-time writer, speaker, and consultant, Glen had a first career in higher education, teaching at Whitworth University, the University of Washington, and Antioch University, Seattle. At Whitworth, Glen served as chair of the Fine Arts Division and was given the "most influential professor" award. At the University of Washington, Glen published some of the very early research on how communicating via computer networks would change human and organizational communication. At Antioch, Glen's final position was director of the master's degree program in Whole Systems Design. Later, Glen returned to the University of Washington as a visiting scholar in the Human Interface Technology Lab, which worked on the early development of virtual- and augmented-reality technologies.
Each month, visitors from more than 120 countries come to Futurist.com to explore the future.